Marjorie Kovich School of Ballet (405) 364-1818
2019 Summer Ballet Princess Workshops for Children Ages 3-7
Cinderella & Friends ~ June 3-7  ~ Ages 3-5
Sleeping Beauty & Friends ~  June 24- 28  ~ Ages 4-7
3:00-4:30 P.M.
Workshop Fee $95* per Session
Cinderella /Sleeping Beauty & Friends are summer ballet workshops for  young children  Each workshop includes a Pre-Ballet class, taught through creative play and inspired by ballet movement. The highlight of each workshop day will be the arrival of a real ballerina portraying the Princess!  Making Cinderella/Aurora's favorite crafts; hearing the ballet stories of these fabled princesses;   learning scenes from the ballet;  and dancing with the Princess will make this the most wonderful experience any young  aspiring ballerina would want to have!   *Workshop Fee includes registration and workshop supplies.
**Tuition includes Registration & Supplies.  A non-refundable $50 deposit (requested by April 10, 2019)  will save your child's space in class. Full tuition (includes the $50 non-refundable deposit) is requested no later than May 10, 2019.  All deposits and tuition are non-refundable. A Summer Enrollment Form must be included with any fees submitted. In the event that class enrollment does not meet the student minimum and is cancelled, a full refund of both the deposit & tuition  will be given.  Minimum: 6 students/ Maximum Class size:  12.  Schedule subject to change. 
It's Time to Enroll for Summer Dance! 405-364-1818
Reasons Why Our Summer Dance Camps and Ballet Workshops are so Great for Your Young Child!
Education of the beloved classical ballets and their stories and characters
Imaginative, fun and educational dance classes are a great creative outlet for children. Crafts and prop making make the stories come alive and help tell the story!
Children learn how dance, music, & pantomime, can tell a story and portray a character! • Children make new friends and learn class participation skills.
Life lessons – taking turns, listening, following directions and mastering skills in a positive and encouraging setting!
Our Summer Dance Camps & Ballet Workshops are a great introduction for future success in dance and the fine arts.
Development of body, spatial and musical awareness.
Children are guided through exercises and movements that develop coordination and control!
The development of strong flexible bodies in dance class promotes athleticism and good overall physical and mental health!

Class sizes are limited! Enroll your Child Today! Call (405) 364-1818!!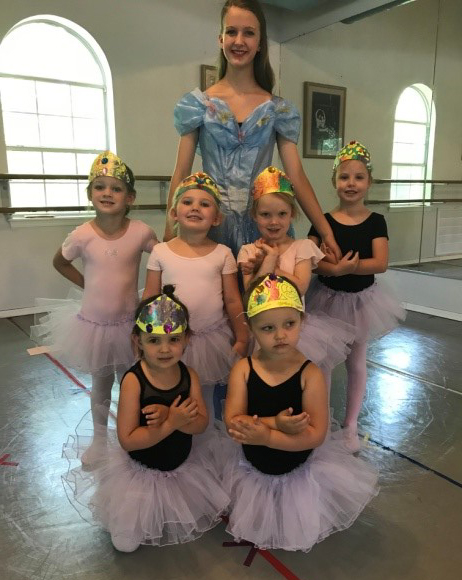 ---
Dance
Learn fun dances, ballet positions and creative movement while developing rhythm, coordination and a feel for classroom structure.Beginners and experienced dancers
More
How To Choose a Dance Studio?
If most dance studios seems to have qualified, friendly teachers and a performance at the end of the year, are they the same? Does it really matter where you choose to study? Yes. ...


More
Trying to decide between a few different Dance Schools?
We invite you to compare all of the features and options to see why our studio has been chosen more than any other dance school.
Click to view a complete studio comparison checklist.